Complete
engineering management

for all projects

Now, everyone in your project team can quickly see how the project is going, how the pieces connect, which version of requirements are in force, and what the top issues are.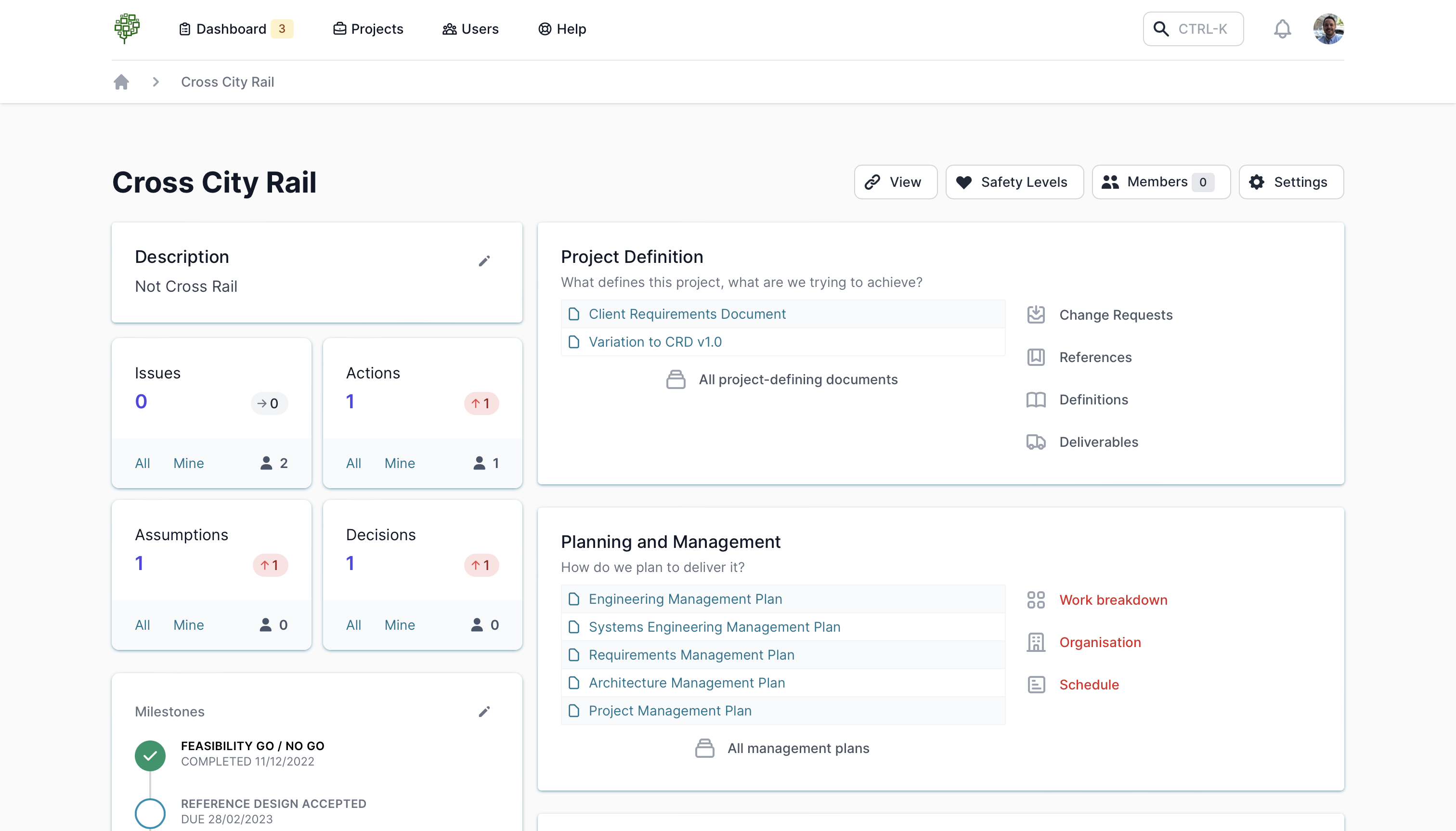 Everything you need
Features that promote quality, clarity and collaboration.
Invite the whole team to share a singular, up-to-date picture of your project as it evolves.
Task & issue tracking

Keep track of issues, actions, assumptions, and decisions across the whole project, complete with audit history, comments, and attachments.

Milestones & maturity

Follow the project over its roadmap, from idea to launch, with deliverables tracked against milestones.

System engineering

Define the system architecture, including components, interfaces, functions and dependencies.

System assurance

Track evidential deliverables through the system assurance process, backed by robust safety management and attestation-backed claims.

Take a global view

Retain configuration control between deliverables, tests, system configurations and operational & client expectations.

Never forget an action

Get notifications for your assigned actions, issues and more. Subscribe to updates on everything at your discretion. Customise notification frequency and delivery method.

Bring the whole team

Invite everyone to share a singular picture. Set permissions according to individual role(s) on the project.

And so much more...

Manage definitions, references, standards, change requests, wiki and more.